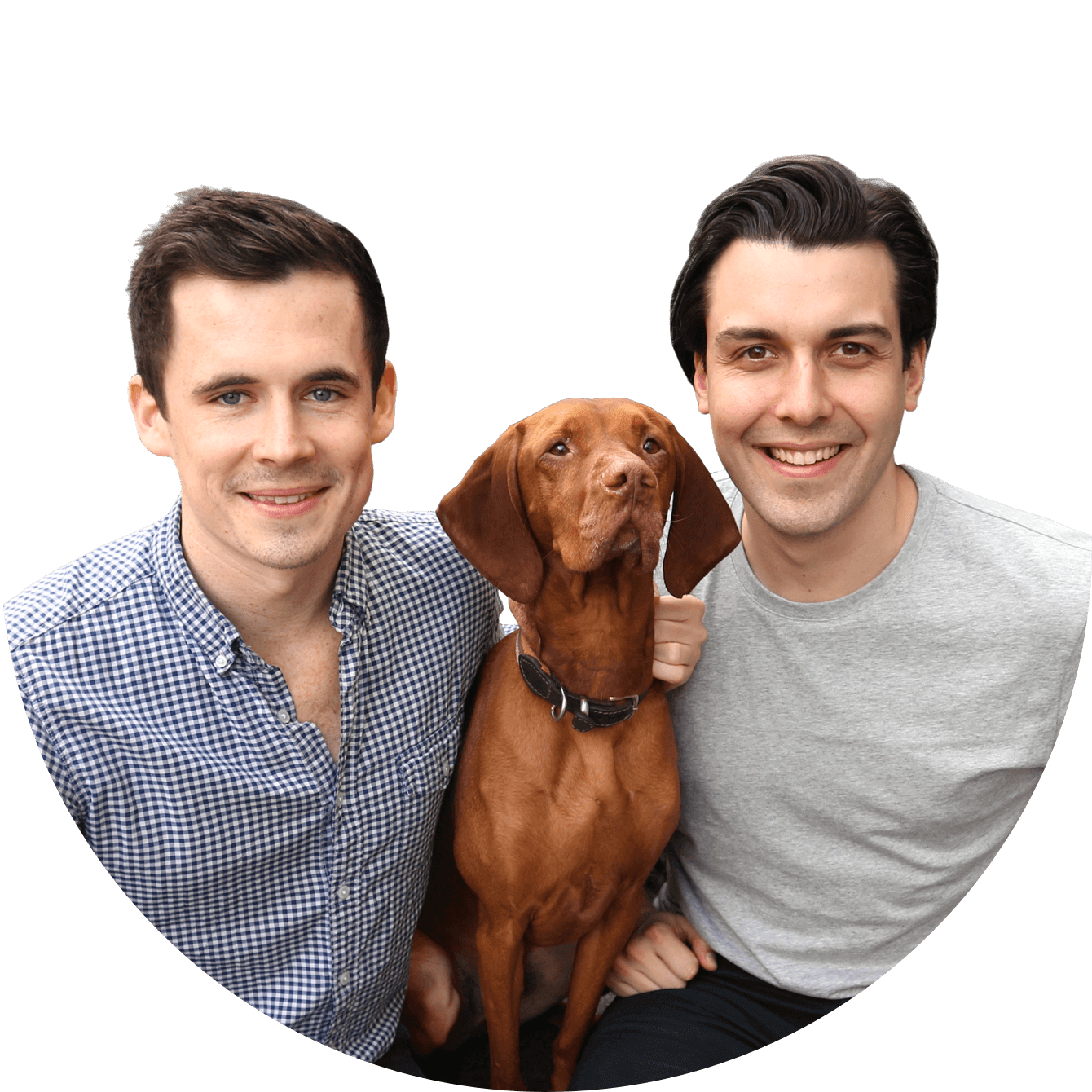 Commerce
Butternut Box
Healthy direct-to-consumer pet food
Kevin Glynn & David Nolan, Co-CEOs

London, UK
Visit Website
January 2018

Current

Series A
The Investment
The rising consciousness about what we feed ourselves is also translating to our pets, via the trend of humanization of pets, with owners wanting to ensure that their pet has the best possible nutrition.
Dog food is a recurring, bulky and inconvenient purchase, dominated by predominantly offline brands that fail to connect with their customers.
Kevin and David – two London-based former Goldman traders with a passion for dogs – set out to change the petcare market as we know it. Delivering delicious and healthy meals to dogs through a subscription model, Butternut Box solves the need for a more convenient and nutritious solution. Every meal is pre-portioned to suit each dog's individual needs, with an obsession for excellent customer experience offering peace of mind to pet owners.
Why We Invested
This round comes less than 12 months after we co-led the Series B alongside Five Seasons, and, having worked closely with the team, we truly believe this is a testament to the constant focus of David and Kevin on two crucial parts of the business: Customers and Culture. Here, we wanted to take a step back to reflect on how the company has done so far and share some key insights from their journey in scaling from Series A to Series C.
Read the post
In the News
London-based startup Butternut are on a similar mission with dog food, aiming to cut out all the nasties and bring man's best friend the healthiest, most natural food possible. If your dog is lucky enough to get one of these boxes, they'll be treated with a gently cooked, grain and filler-free, taste-tested meal, suitable for even the fussiest of pups. We featured Butternut in our 2018 pet-tech startups to watch list, and they're continuing to grow fast and hire new team members for expansion, despite the pandemic.